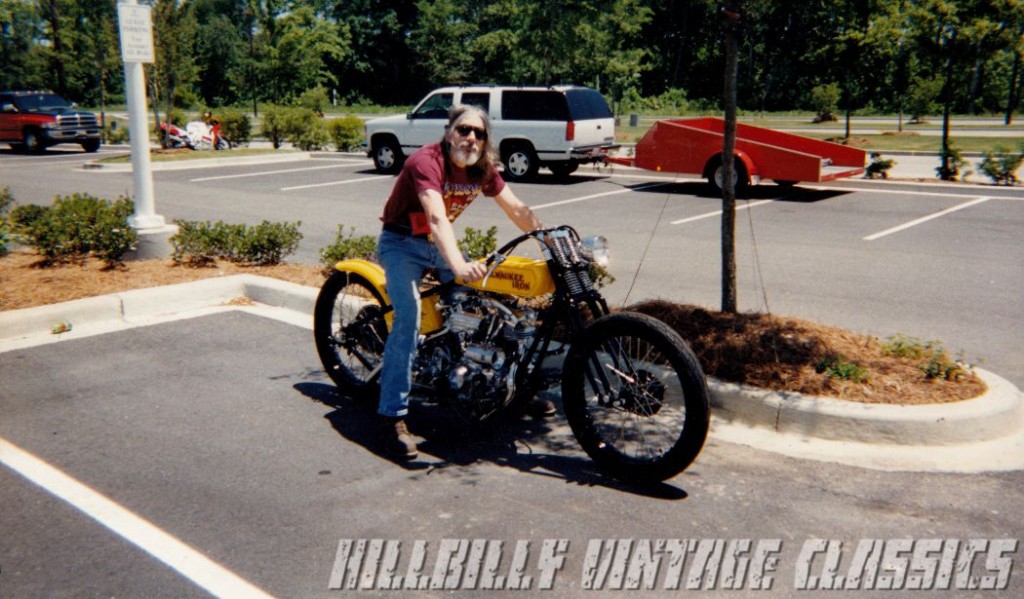 My name is Mark Blankenship, founder of Hillbilly Vintage Classics. I'm from Huntington, WV and specialize in making reproduction Harley parts, including sidecar loop castings and neck bearing cups, among many other things. I've been a member of the Antique Motorcycle Club of America since 1997; my ID number is 4534.
I began working at Huntington Harley-Davidson in the 70's as a motorcycle mechanic. In the 80's I was the co-owner of a custom bike shop, Custom Classic, in Huntington. There I was in charge of mechanic work, painting and fabrication. In the early 90's I began restoring antique Harley-Davidsons, and during this time I went to work for an investment casting foundry. This is where I started reproducing hard-to-find parts used in restoration.
At swap meets in the early 90's I started out by selling OEM used parts at meets including: Eustis, Wasseon, and Denton AMCA national meets, Cherokee Rally, CBA at the Metroliner, Harley Rendezvous in NY, and several other East Coast meets.
After about 5 years to going to swap meets, I began selling my own reproduction parts at my booth. I started out only taking small batches of the parts with me, but kept selling out of them at meets, so I started making more.
In addition to making larger amounts of castings that I first took to meets, I have expanded to making about 35 different castings now, including several skull accessory parts. I also make some specialty castings in large batches exclusively for other vendors.